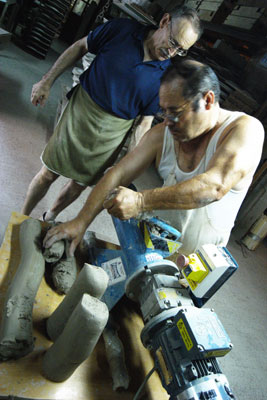 Work schedules are very different in Europe and the United States, especially when it comes to vacation time. It's very common for businesses to close for weeks in the summer or even the entire month of August. What does this have to do with Spanish ceramics? Well, let's just say that due to vacation schedules, my order from Ceramica Valenciana (a famous maker of Spanish ceramics and one of the reasons I was inspired to start Emilia Ceramics in the first place) now looks like it will arrive in fall, not summer. (Who am I kidding… let's just hope it's here by Christmas!)
But even though I don't have any pieces by Ceramica Valenciana in stock yet doesn't mean I can't give you a sneak peak at what to expect in a few months. The full name of Ceramica Valenciana is La Cerámica Valenciana de José Gimeno and it's been in business since 1925. This family-run business makes a full range of Spanish ceramics. Most famous for tiles (known as Azulejos in Spain) and reproductions of traditional pieces from the 18th century, they also do many modern pieces, from lamps and canisters to dishes and bowls. What I love about their work is how it combines tradition, innovation, and a fun Spanish spirit.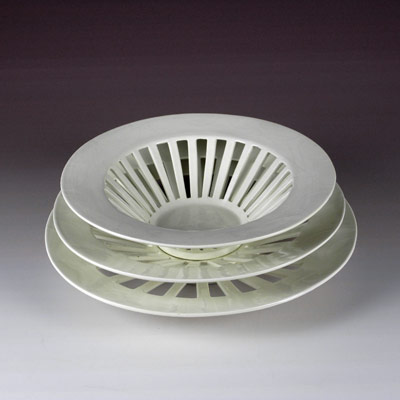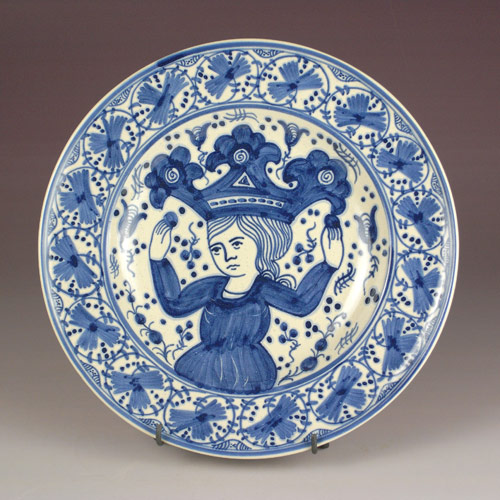 The quality work at Ceramica Valenciana hasn't gone unnoticed. They won the Manises "Qualitat i Disseny" award in 1994, 1997, and 2000; the Alfa Gold Award in 1980, 2000, and 2002; and the NOVA for craft (the highest award from the Generalitat Valenciana) in 2006. They also worked with architect D. Santiago Calatrava to construct two huge murals for the Palace of Arts Reina Sofia in Valencia. This dramatic performing arts space is truly stunning; check out their virtual tour and see if you can find the two murals inside.
But even with all these modern accolades, the artists at Ceramica Valenciana still stick to their traditional majolica methods. Pieces are all handmade and hand-painted, which gives every plate, bowl, jar, and vase a truly unique character. Archive footage from 1940 shows José Gimeno himself working on large pieces – check out this video (in Spanish) to see more for yourself. The film quality feels to me like a film noir, but covering Spanish ceramic production. (Fun fact: the factory in the film is the same building that Ceramica Valenciana still occupies today. I've been to visit 3 times and it is an old but absolutely stunning building housing endless amounts of ceramic masterpieces.)
http://video.google.es/videoplay?docid=3822281691113565574&hl=es
Even though technology has changed in so many ways, the methods to make these beautiful ceramics have remained the same for hundreds of years. Now that Ceramica Valenciana is almost back from vacation, I look forward to finalizing my order and being able to share their gorgeous Spanish ceramics with you in the near future. Here are a few of my favorite pieces to whet your appetite…
Images and video courtesy of La Cerámica Valenciana de José Gimeno.