My love of Spanish pottery and fine Italian ceramics is long-standing and one of the reasons I began Emilia Ceramics. While living in Southern Spain, I saw gorgeous pieces of pottery (plates, cups, and bowls were only the beginning) being used everyday that were just as unique as the people using them. I realized that I couldn't use all the pieces I thought were beautiful, but knew that there were others who would love them too. And thus Emilia Ceramics came into being.
Now my collection includes fine Italian ceramics, Tuscan pottery, as well as ceramics from France and Mexico. I'm excited because it looks like I'll be adding Spanish pottery (by Ceramica Valenciana) to the Emilia Collection by the end of the summer (crossing my fingers about how shipping times work out). All these pieces emerge from the same roots and display similar techniques — resulting in majolica dinnerware and accessories that have distinctively "fat glazes," vibrant colors, and unique designs that vary not only from region to region, but also from artist to artist.
But while I love these new pieces being produced today, what about vintage pottery? Collectors of Quimper, Fiestaware, majolica from Deruta and Faenza, as well as other fine Italian ceramics know what I'm talking about. A friend sent me a link to some Portuguese pottery she'd found made by SECLA (this espresso cup was my favorite piece) and it got me thinking about how designs and glazes have both changed and stayed the same for all these years. Just look at these Portuguese pottery tiles, ashtrays, and vases designed by Ferreira da Silva. Most of them are from the 1950s, yet their modern lines and fun designs could come out of an artist's studio today.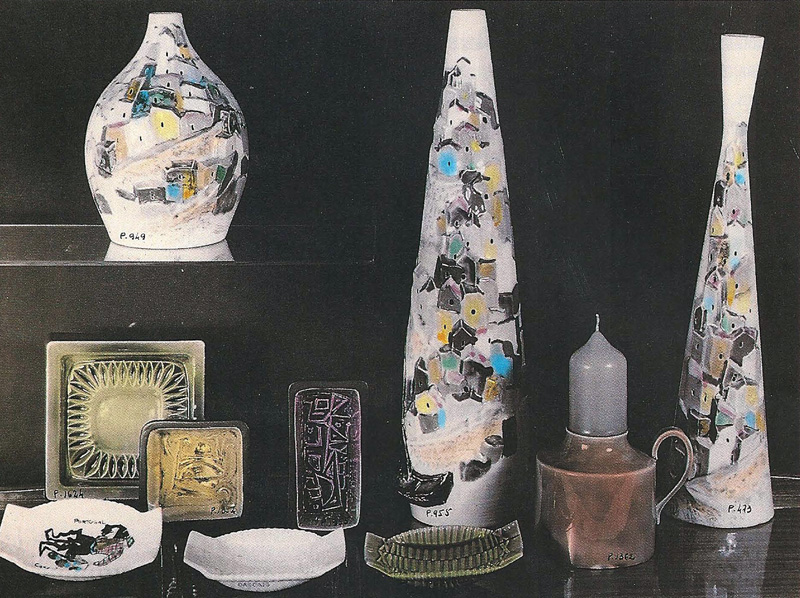 That's one of the reasons I love all kinds of pottery – they hold timeless appeal. Fine Italian ceramics become heirlooms, whether it's a plate or a lamp. Majolica dinnerware graces the table for decades since its sturdy construction holds up quite nicely to the rigors of daily use. Not only does Tuscan, French, Mexican, and Spanish pottery look great, it's functional and stylish. No wonder I keep finding artists whose pieces I love to add to the Emilia Collection!
Portuguese pottery image courtesy of R.Ferrao.