2013 is the year of many things, and one of them is polka dots, according to sources like Apartment Therapy and Marie Claire. Home décor like polka dot wallpaper, dishes, paintings, and bedding enlivens any room while clothing from dresses to bracelets get an injection of fun with this lively print. Whether clusters of dizzying dots or just a smatter of pattern, here are ways polka dots are trending right now:
Polka dot walls. Polka dot wallpaper seems to be everywhere, from small dots to large. Small black and white dots really pop with bright green, blue or pink accents. Another route is to apply big polka dot decals to one wall – I think this look is great for a stylish kids' room or home office.
Polka dot bedding and cushions.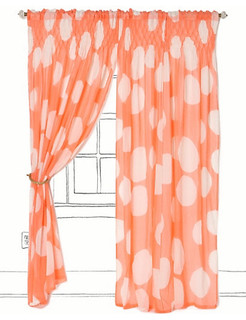 I've been pinning this kind of polka dots for months. Comforter covers, sheets, throws, and pillows are all getting in the act with ikat dots or random clusters of different colors. These textiles are an easy way to update your living room or bedroom without being overwhelming.
Polka dot home accessories. Rugs, light fixtures, curtains, even dressers are getting the dot treatment. Adding dots to a sideboard refreshes your dining room or entryway. Not ready to fully commit to dots yet? Add a graphic polka dot print or piece of art to a wall and see how you like it.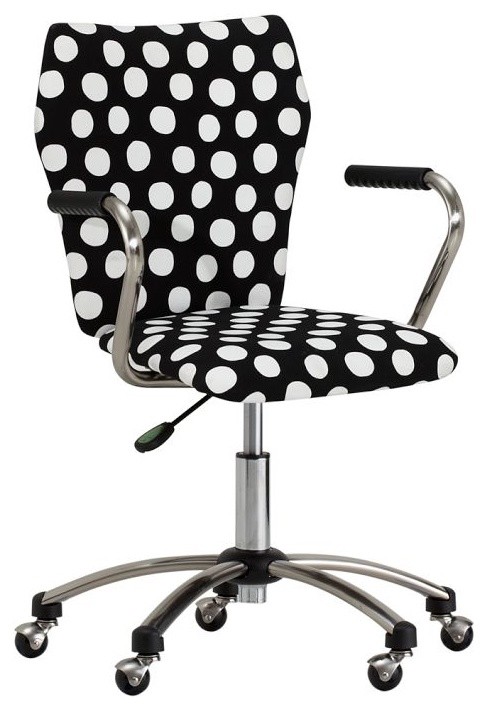 Polka dot dishes. Polka dot bowls and mugs are an easy way to bring this lively pattern into your dishware collection. I love the palette of Richard Esteban's reds, yellows, and blues for his polka dot bowls, mugs, platters, pitchers, and plates.
Polka dot fashion. You can get almost anything in polka dots from shoes to headbands this season. Some bold fashionistas are mixing multiple polka dot pieces (stick to the same color palette to keep from looking too busy), while others of us feel more comfortable simply adding a polka dot scarf, skirt, or clutch to their ensemble.
What do you think of polka dots? Do you prefer big polka dots or small? What's your favorite polka dot piece? Check out our Pinterest polka dot board for more ideas, and leave a comment here to let us know your favorite polka dots in home decor.
Polka dot curtain image via Houzz.
Dancer image courtesy of davidrush.